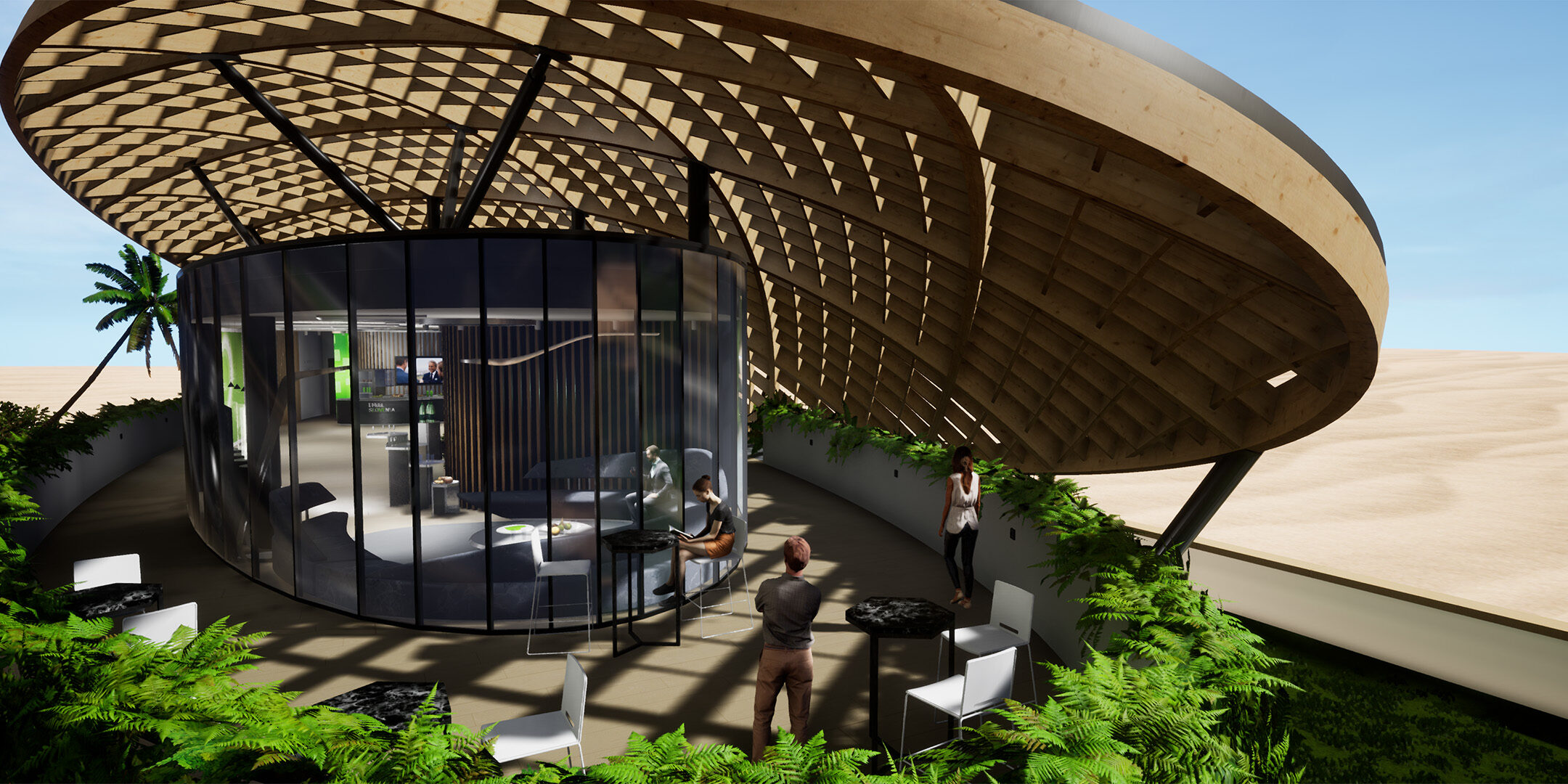 A digital twin for the Slovenian Pavilion at Dubai EXPO 2020
Client: SPIRIT Slovenia
Category: DIGITAL TWIN
Date: 2021-2022
We took great care to ensure that all the beautiful details of the pavilion were captured correctly. The virtual pavilion is thus a photorealistic digital twin of the actual Slovenian Pavilion at Dubai EXPO 2020.
Visitors experiencing the digital version are able to enter online via any browser using avatars. They are able to explore the spaces and all three floors of the pavilion virtually in an immersive experience. They can teleport into different rooms across the pavilion as well as explore many interactive points presenting videos, PDFs, photographs, or written information.
The virtual version of the pavilion displays the same content as the actual version of the pavilion, such as a temporary exhibition about Slovenia, stands with materials about the members of a specific delegation, two 360° videos, and more. Additionally, visitors are able to access an archive showcasing the materials of past exhibitions and delegations hosted by the Slovenian Pavilion in Dubai.
Have a look for yourself here.