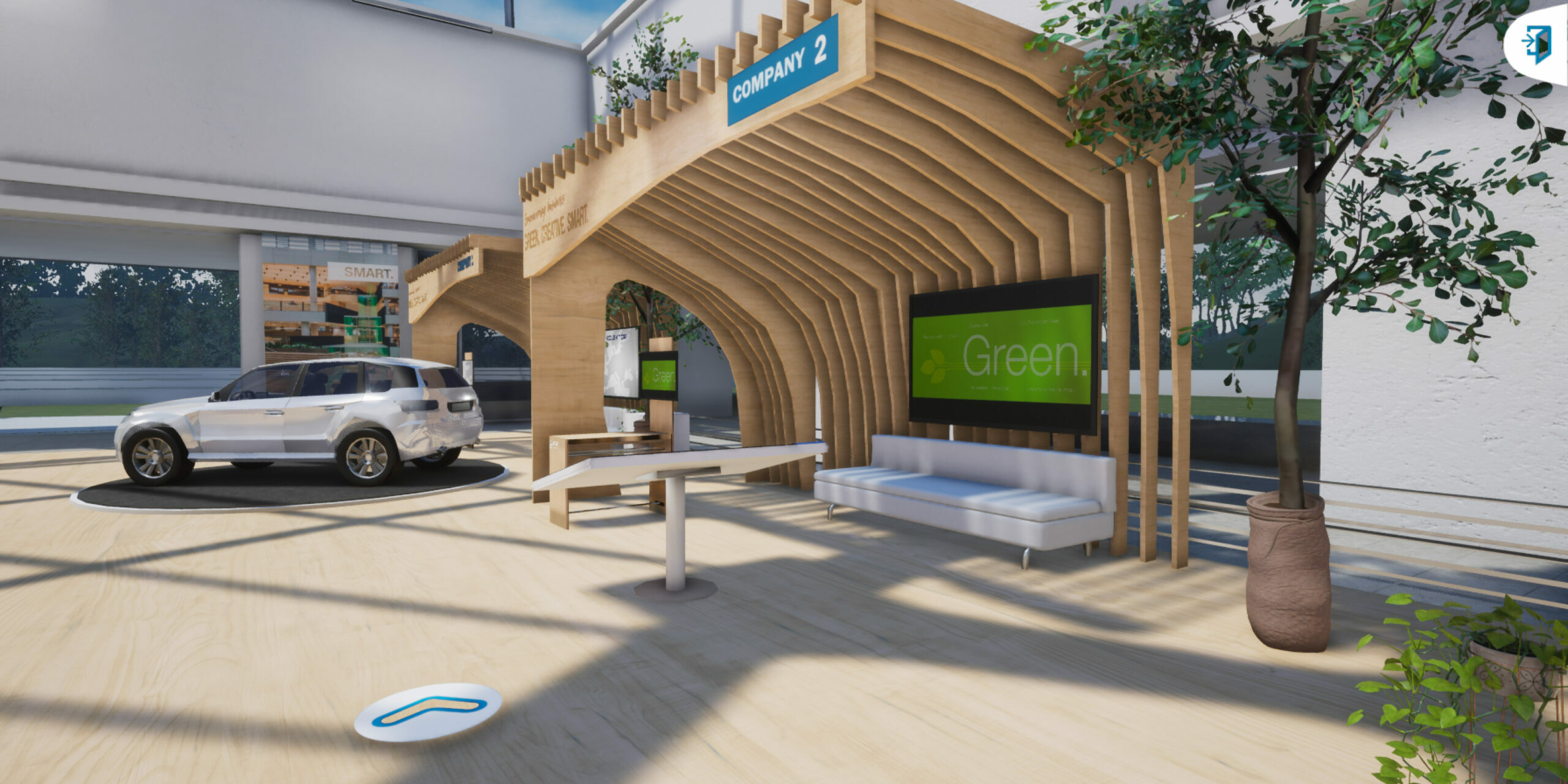 We added a beautiful wooden virtual showroom created for SPIRIT Slovenia to our generic spaces.
Client: SPIRIT SLOVENIA
Category: VIRTUAL SHOWROOM
Date: 2020
This project is a great example of how our generic spaces can be easily customized to specific visions and requirements. Here, our Generic Virtual Exhibition Hall was adapted to the needs of SPIRIT Slovenia. We designed and executed this beautiful wooden virtual exhibition hall  with customizable stands, a big panel screen for talks, a round-table room for smaller presentations, a mezzanine floor with tables for one-on-one meetings, and an exhibition space below.
The space includes everything to make your virtual conference shine; a big screen for timetables and notifications, a smaller screen for interactive content, and a lot of space to move around in and perks to explore.
Download the app here to experience the space:
Windows: https://envisionexpo.com/spirit/EnvisionExpo.exe
MacOS: https://envisionexpo.com/spirit/EnvisionExpo.app.zip