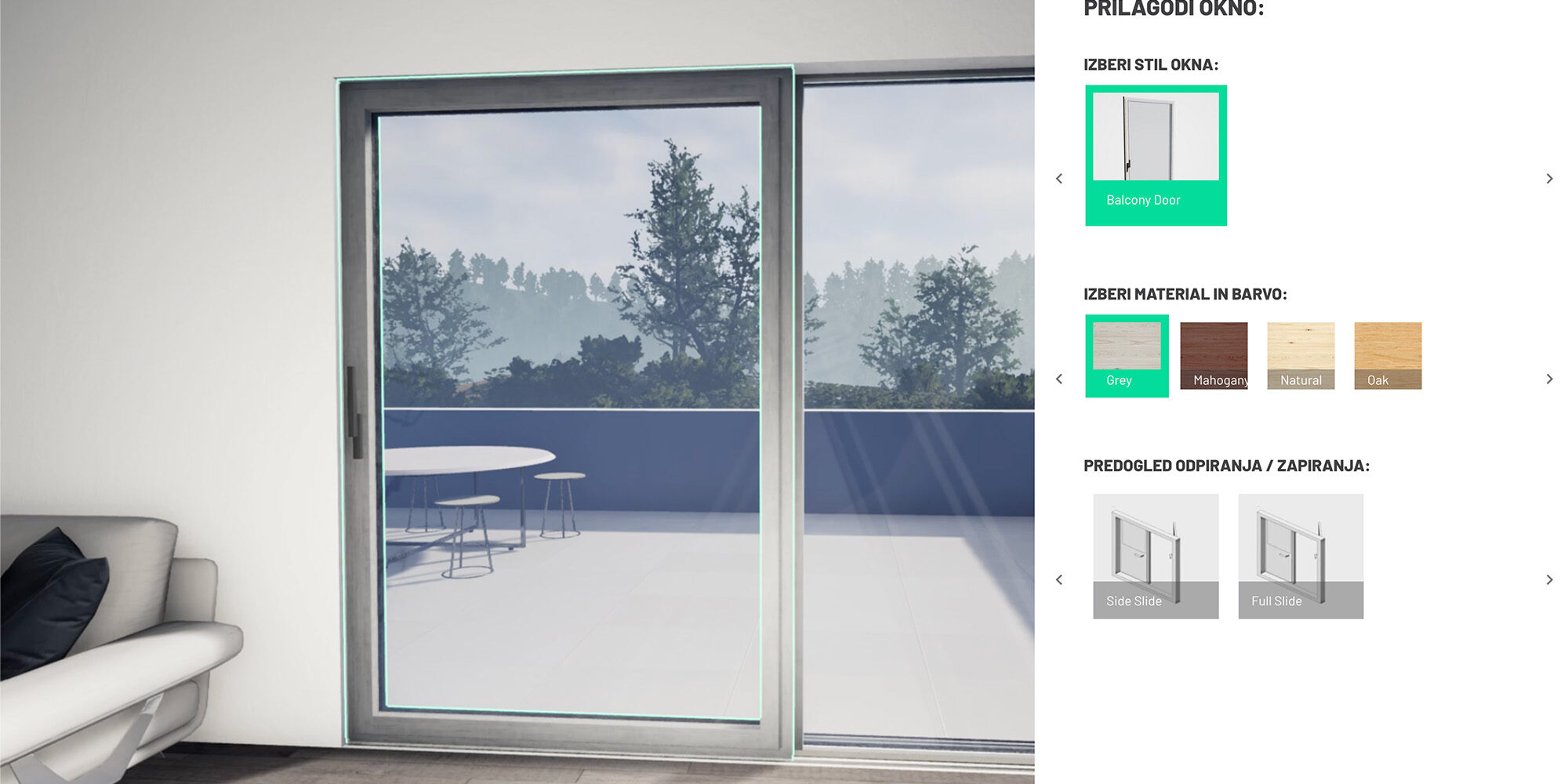 Have a sneak peek at the new feature we are developing for one of our clients.
Client: PRIVATE
Category: REAL ESTATE MARKET
Date: 2022
At REEBA XR, we have developed a Configurator for the real estate market, which enables end users to get a better idea of what they are buying, be it a house or a window.
In the project featured here, we are adapting the Configurator feature for our client, who is a manufacturer of doors and windows. Clients are able to change the colour, material and shape of the windows and doors directly in the virtual space. Our Configurator enables clients to change practically everything in the house: the flooring, wall paint, furniture, windows, doors, and are as such ideal for the real estate market – as they provide end buyers with a good understanding of what they are purchasing.